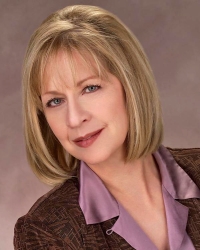 Dorothy Allred Solomon
Dorothy is an award-winning author of two memoirs: In My Father's House and Daughter of the Saints: Growing Up in Polygamy (originally published as Predators, Prey, and Other Kinfolk). Her creative nonfiction titles include The Sisterhood: Inside the Lives of Mormon Women and her most recent work Finding Karen: An Ancestral Mystery (2020) about Dorothy's journey to recover the lost history of her paternal great-great-grandmother.
Currently, Dorothy is completing a doctoral program in creative writing at the University of Nevada, Las Vegas, and is a Ph.D. Fellow in Creative Nonfiction at UNLV's prestigious Black Mountain Institute. She earned her bachelor's and master's degrees from the University of Utah. She is working on a third memoir, this one exploring the ravages of war-related PTSD on faith, family, and marriage.